Chair – Janet Tinkham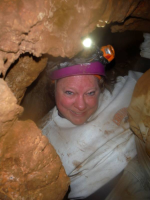 Janet was introduced to caving in 1982 through the George Mason University Outing Club and in 1991 became one of the founding members of the Front Royal Grotto. In addition to serving as FRG Chair, Janet serves on the board of the Cave Conservancy of the Virginias, is Chair of the Virginia Region Land Owner Award Committee and a member of Tri-State Grotto.
Janet and her husband Rex have a son, daughter, four grandchildren, a dog and 2 cats.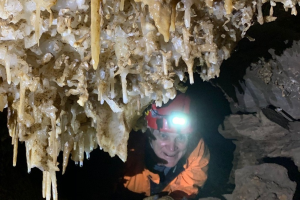 Secretary – Jeff Jahn

Jeff joined Front Royal Grotto in 2003. He is an NSS member, a MAKC life member, and also a member of the following grottos; Nittany, Franklin County, Tristate, and Pittsburgh. He coordinates activities for the Page County Survey team in VA and is actively involved in the survey of Sarah Furnace Cave in PA. He enjoys leading trips and especially when sharing the experience with first time cavers.
Jeff is married and has a son and daughter, and two grandchildren. His daughter and grandchildren share his love of caving.
Jeff retired in 2013.
Treasurer – Mike Armstrong